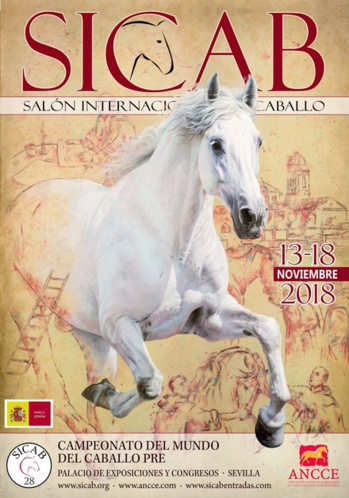 SICAB 2018 PRESS PASS FOR INTERNATIONAL MEDIA

• Once you fill out the online authorization form, you will receive personalized confirmation of your request, if and when all mandates as established by the organizers have been met.

Sevilla, October 8, 2018. The organizers of SICAB 2018 (International Purebred Spanish Horse Trade Fair) have begun accepting requests for PRESS PASSES from national and international media. To receive your confirmation as accredited press with a Pass for SICAB 2018, you will need to fill out the online form. A link has been provided below.
Once you have filled out the form, you will receive the corresponding and personalized confirmation, if and when you meet all mandates as specified by SICAB organizers.
The deadline to request your PRESS PASS is Friday, the 10th of November. The 28th edition of SICAB will be held from the 13rd to the 18th of November at the Palacio de Exposiciones y Congresos (Fairgrounds and Exposition Center) in Sevilla.
SICAB 2017: Online Press Pass registration for national and international media:

•
http://bit.ly/2RycleR
Further information:
Inmaculada Rodríguez - 615 206 934
Pilar Mena Fernández - 630 13 39 77
José Manuel Caro - 677 73 20 25
prensa@ancce.com | prensa@sicab.org
www.ancce.com | www.sicab.org

SICAB 2018 PRESS PASS.docx
(407.43 Kb)